As a homeschooling parent and math teacher, I will say that there may be a time during your child & homeschooling experience that will require some math assistance outside the home. Perhaps, you were good at math in school, but now you are unfamiliar with the current math strategies. Maybe the curriculum you have selected is insufficient for the questioning types for standardized tests. Is it possible you cannot propel your child as you envisioned because you are working from home and teaching your child simultaneously, which is now stressful? Whatever the case when teaching your child, it takes a village to help raise and educate a child. There are math services that offer classes, coaching, and tutoring to aid homeschoolers in motivating them, provide guidance on preparing and pacing lessons, and bridge gaps in skills and strategies to succeed. Math services created by experienced math teachers can assist you in keeping your child's math learning flowing and give peace of mind.
Children's confidence is lost when they realize they cannot complete a math skill. When this decline occurs, children will shut down mentally. As a homeschooling parent, you may blame yourself for not providing the most precise and updated method of math strategies. Parents responsible for finding curriculum and teaching on their own may not have the background, resources, and experience to diagnose and execute what is needed to reinforce a child's motivation to conquer math. Parents are naturally a child's first cheerleaders and teachers. Unless your child is involved with an online homeschool, the parent is responsible for ensuring that the curriculum aligns with standards set by the
state.
Your child could be great at doing arithmetic but may not know of current math strategies or methods to solve word problems or have the ability to explain math in a clear systematic concise manner. An expert who has prepared lesson plans with classroom experience will be beneficial to tailoring lessons to your child's learning pace. Reach out to the right math expert who will be able to train your child on the way to go in math and not depart from it. If the child has access to a math curriculum from an online homeschool, a math expert can coach them as they complete assignments
with understanding and prevent mistakes. In addition to math expertise and interpersonal skills, a math teacher that provides private math classes and tutoring can assist parents in helping a child's confidence soar at homeschool!
At Kandi Kraze LLC, your homeschooler can receive math classes to learn new material to get ahead, tutoring to aid with remediation, assist with grade-level assignments/lessons, and coaching to get tips on how to solve assignments to complete to submit and prevent mistakes for grading by real-time observation. Parents and expert math services that provide detailed reports with additional resources are available in one service. Kandi Kraze is open to teaming up with your homeschool to ensure no stone is left unturned. With proper planning to prepare, resources, modeling math solutions, practice, pacing, and time invested, progress follows, and math is sweet!
Watch This Video
When learning math is SOUR, Kandi Kraze will make it SWEET! I am Brittany Black, math teacher and founder of Kandi Kraze LLC. I am a FUN math teacher, tutor, and coach with experience sending students to WIN state and regional math competitions! Since starting teaching in 2017, I have raised state standardized test scores and received merit pay!  All of this has occurred in my first year of teaching! As a former instructor in Pharmacy Technician Certification, I have taught at a technical college; in addition to this, public, charter, and the Baton Rouge Catholic Diocese school systems. I have also tutored in after-school programs for six years at various elementary and middle schools.  I am an alumna of AmeriCorps and Southern University and A&M College in Baton Rouge, LA, with a B.S. in Microbiology and a Chemistry minor.  
At Kandi Kraze LLC, I provide private virtual Kandi Bowl Math Classes, Kandi Dish Math Tutoring, and Coaching for 1st-8th graders! Kandi Kraze was founded to provide personalized, quality, affordable, and convenient math services and resources to parents for students who need remediation access, get on grade level and get ahead.  With classroom experience, research, technology, and continuous professional development, Kandi Kraze's mission is always to implement resources to tailor what is needed for students to be knowledgeable and confident in mathematics. Furthermore, Kandi Kraze applies math to life, real-world scenarios, other core subjects, and students' interests within our services and video content on social media in Licorice Lessons and Math Sweets. 
 To schedule a FREE 25-minute consultation with Brittany Black of Kandi Kraze LLC on ZOOM by phone at 225-888-2014 or go to SERVICES for
MEET & GREET with FREE CONSULTATION!
BE SWEET & FOLLOW AND SHARE 
KANDI KRAZE'S SOCIAL MEDIA!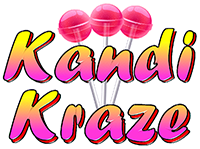 LIKE KANDI KRAZE LLC on FACEBOOK https://www.facebook.com/kandikrazellc  
SUBSCRIBE TO YOUTUBE https://www.youtube.com/channel/UCdj8  
FOLLOW ON TIKTOK www.tiktok.com/@kandikrazellc  
FOLLOW ON LINKEDIN https://www.linkedin.com/in/kandikraze/ 
 FOLLOW ON TWITTER https://twitter.com/KandiKrazeLLC 
As always, BE SWEET! 
Would you like for the Melanated Homeschooling Families Podcast to Spotlight you and your Business?
Click here: